Tattooed Chef Website Redesign
: work produces at
Bajibot Media Agency
Website Link ︎
Project Role
Digital Producer
Tattooed Chef is more than a delicious plant-based food brand. It's a lifestyle choice for the vibe-inclined.



My Role
As a digital producer, I worked with our Tattooed Chef's team to optimize their needs. I conducted technical research, user research, and worked closely with the Tattooed Chef marketing team, UX/UI designers and graphic designers.
Product
Users have a new navigation system to find products through different categories. This navigation bar can also be treated as a product catalog and find which product is available online.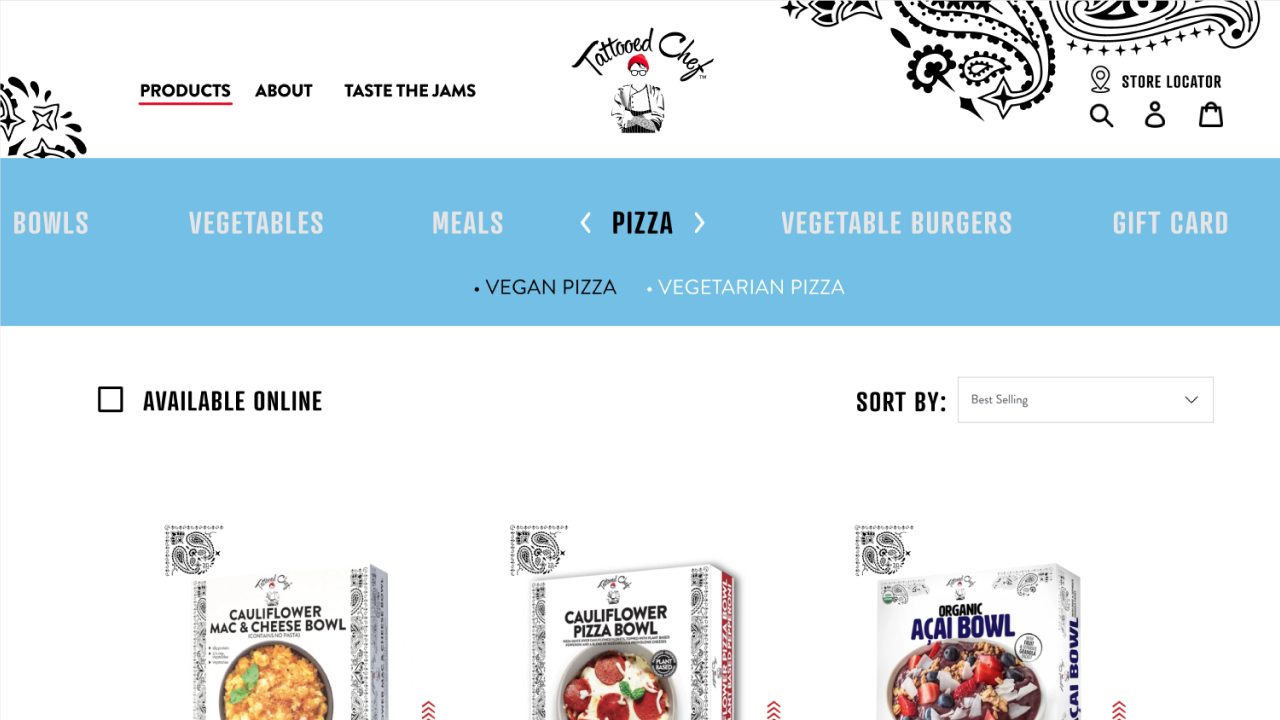 Technical Managemant
︎︎︎Shopify Development
︎︎︎CMS Development
Creative Management
︎︎︎UX/UI Design
︎︎︎Web Design
Technical Approach
︎︎︎Tracking
︎︎︎Marketing
Metrics

Takeways